Welcome To St. Paraskevi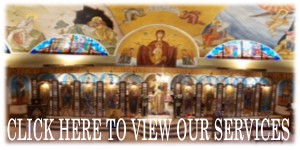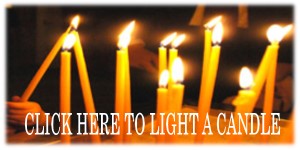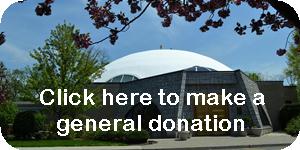 Registration for Camp J.A.M. is now

closed

. Click the link below if you are able to volunteer to help.

Thank you.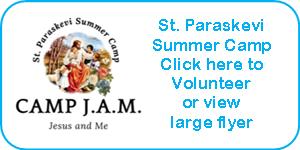 Parish News
Click Greek Fest flyer below for larger view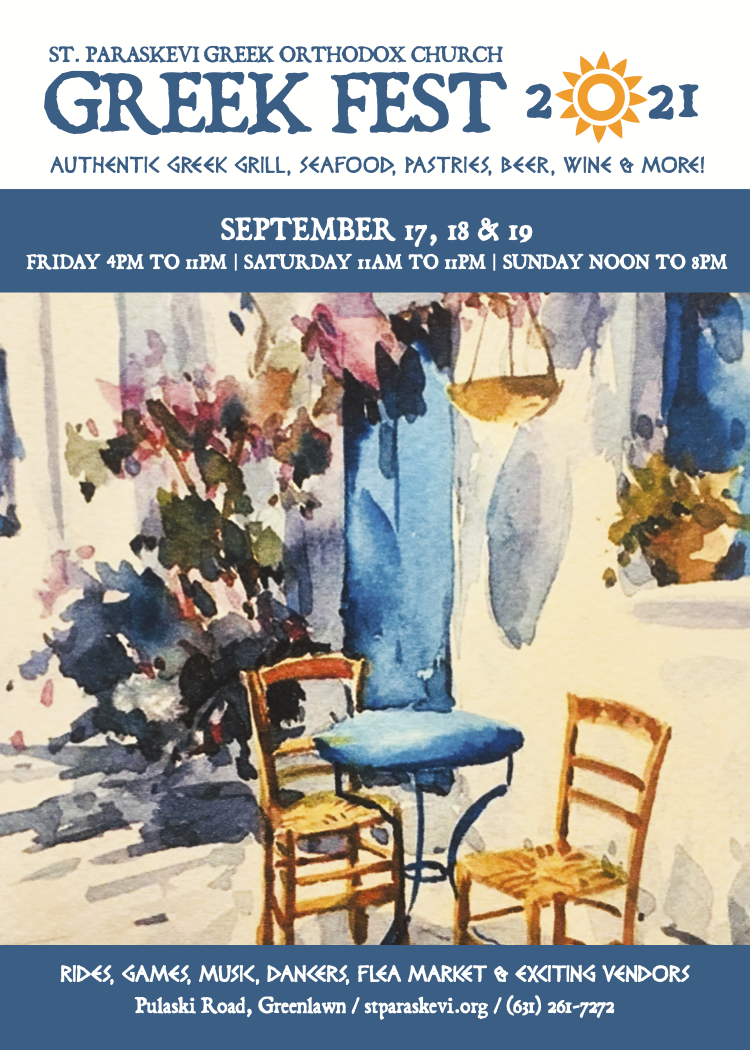 Coronavirus Restrictions Lifted for Those Who Have Been Vaccinated
In accordance with the updated guidelines of the CDC, NYS and the Greek Orthodox Archdiocese, note the following changes in our practices at St. Paraskevi:
Masks and social distancing are no longer required for those who have been vaccinated. This applies to all services, sacraments and events, as well as the Community Center, offices, classrooms, and all other facilities.
Full capacity seating has been restored to the right half of the church Nave. A section at the left entry of the Nave has been reserved for those who are still more comfortable with masking and physical distancing. They are not required to sit there, and we are to respect and honor the choices of anyone who chooses to do so. It is being offered as a courtesy so everyone may attend within their comfort level. Everyone is welcome at St. Paraksevi
Services will continue to be broadcast online to minister to those who are not yet able to return in person.